We all have memories of September 11, 2001. Mine starts with a phone call from my husband while walking my daughter into pre-school. He was in New York on business and called to say there was a bomb (what he thought at the time) in the World Trade Center, and that he was fine. He had spent the night at the World Trade Center Marriott, had checked out and was attending a meeting in a nearby building. In short, my husband was unable to leave the immediate area until late in the day and witnessed up close all the terror we have seen so many times on television. Five days later, he arrived home safely.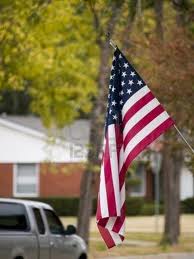 In addition to the horrific tragedies of the day, he also witnessed bravery, compassion, and in the face of uncertainty, strangers caring for strangers. Likely you witnessed it in your community as well. And felt it. As we moved about in the weeks following, did you notice the feelings of being connected to those in your community? In the grocery store, at work, even while driving? Do you remember hearing heart warming stories and sharing them with others? In addition to the image of the towers falling, we were also shown images of great compassion as communities came together and cared for one another.
The media continue to show us images of the destruction of the day. Are we imprinting ourselves and our children with images of fear and hatred, when we have available to us images of courage, compassion and love? Rather than replaying the image of the destruction, what if we replayed the compassion, the kindness, the unity that arose that day and the days that followed? We don't need to rely on the media to do that for us, the images, the stories of our unique experiences are available to us if we choose to recall them.
Recall the feeling of connectedness, the compassion and selfless actions you observed and felt. What a beautiful way to live. Today, be mindful, not in sadness, but joyfulness that today you have an opportunity to choose to live unified, with compassion and with concern for the interest of others. Allow actions to follow.
Namaste,
Terri
Want to do more?
Visit: The Corporation for National and Community Service
The September 11th National Day of Service and Remembrance is the culmination of efforts originally launched in 2002 by the 9/11 nonprofit MyGoodDeed with wide support by the 9/11 community and leading national service organizations. This effort first established the inspiring tradition of engaging in charitable service on 9/11 as an annual and forward-looking tribute to the 9/11 victims, survivors, and those who rose up in service in response to the attacks.