Terri Morrison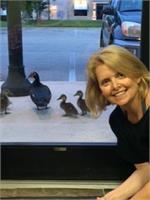 Terri Morrison instructs the following:
Heated to approx. 85-90 degrees. This is a level 2 yoga class suitable for those comfortable with the postures in our Level 1 class(formerly Basic Yoga class) 75 minutes




Suitable for those new to yoga as well as those with an established practice. Focus is on learning proper alignment, gaining strength and flexibility as well as cultivating a sense of peace and calmness. Great for all levels. Modifications will be offered to help each student work at the desired pace. Third Friday of each month we meet at an alternate location. Announcement will be made in the studio.