Kathleen Smith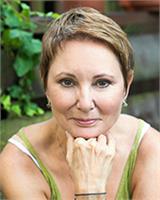 I came to yoga seeking better physical flexibility for dance and stayed as I discovered the endless additional things yoga offers. At Mindful Motion I found adept, generous teachers and a welcoming community to practice in. I enrolled in Mindful Motion's 2012 200hr RY Teacher Training thinking to expand my personal practice, but by graduation I found the teaching path felt right. In January 2014, I completed additional training and am now 500hr RYT.
But really my teaching is about you. It's about sharing yoga with you, feeling your energy, hearing your breath, being mindful of your needs and aware of your joy. I love that folks leave practice feeling better than when they walked in. Love the connection of energy that happens in practice, even as we are all on our own mats and in our own moment. I love to see you build strength physically and mentally and love serving as a guide for this.
Yoga helps us evolve physically, spiritually and socially to the greater good of all. I'm looking forward to evolving with you both on and off the mat.
Namaste'
Kathleen Smith instructs the following:
Start here if seeking a gentle and therapeutic class. Focus is on slowly building strength and flexibility as well as cultivating a sense of peace and calmness. Great for all levels. No pretzel poses :-)




With Kathleen Smith, E-RYT200, RYT500

Friday, June 9: 7-9pm

Saturday, June 10: 8am-5pm

Sunday, June 11: 8am-12

$385 MMY graduates receive 20% discount

The yogic practice of breath control, pranayama, is an ancient and potent way to change energy...to channel it to expand spiritually and to develop life proficiency. In this presentation you will learn various pranayama techniques, how to incorporate them into your practice and how to teach them to your students.

Learn, practice and practice-teach a variety of pranayama techniques
Explore the origins of pranayama and applications in today's practice
Overview of Samkhya philosophy
Exploration of respiration and how pranayama effects it
Purification of the Nadis
Learn to use and teach bandhamudras
Understand and practice the stages of breathing with kumbhaka
Learn about the shat kriyas
Discover how to incorporate pranayama into asanas

Advanced training for yoga teachers who have completed 200hr certification.